When people say you can't do things because you lack of potential, don't believe them.
There's nothing in the world that can stop you from retreiving that dream.
Only believe what you think you have to believe.
believe me.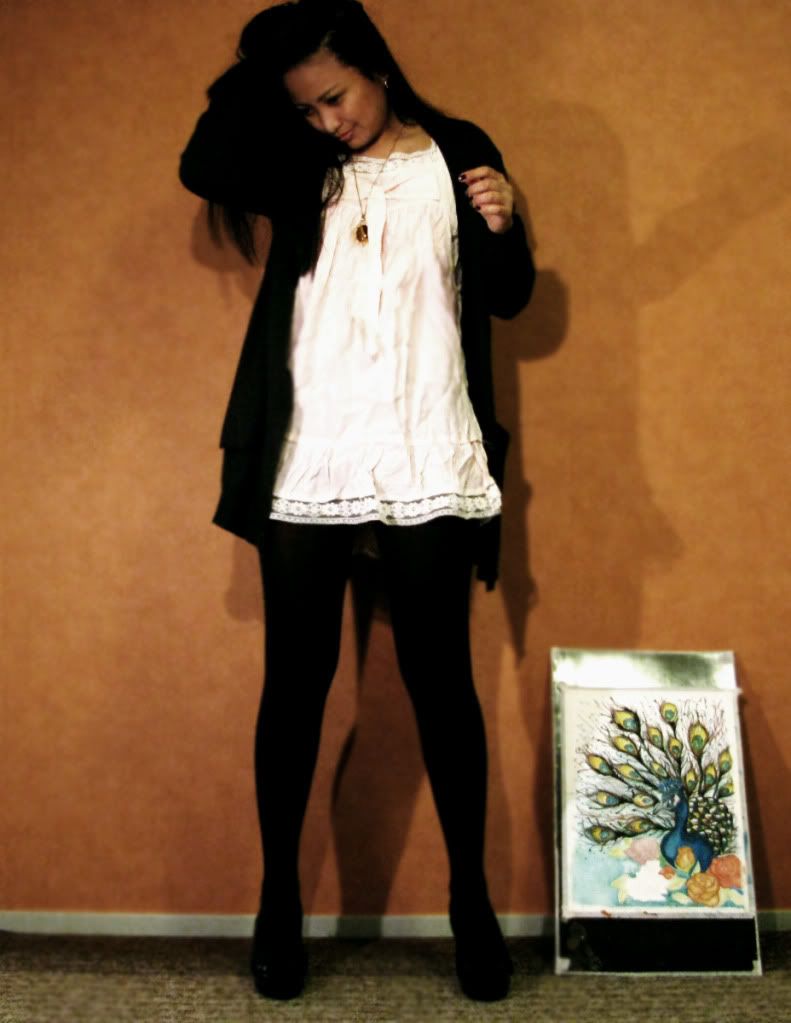 Its monday and the whole gang is here. There are moments that I watch movies all night long for the whole weekdays and never on the weekends; college gives me enough time to do that. But the truth is, I just really don't spend so much time on other things. I'm a home-kind-of-a-person and I do rather stay at home than to spend time on dressing rooms shopping for my size. A good movie, a good cup of tea and a package of pringles makes my day. I love to live simple.

I have quite lots of books on the line and oh believe me, I haven't even get the chance to finish reading even one of them. However, I do manage to almost finish one of the paintings I've been trying to accomplish-- The Peacock. I bought new canvas and paints today for my next project. There are moments I really do want to be a professional painter, sometimes I thought to myself that that should be what I am and not really a striving cook to be. But its never too late, right?
I could always be what I want to be.
E.